Fast 25: InTek Freight & Logistics Inc.
Revenue growth FY 2018 to 2020: 242%
2020 revenue: $39.8 million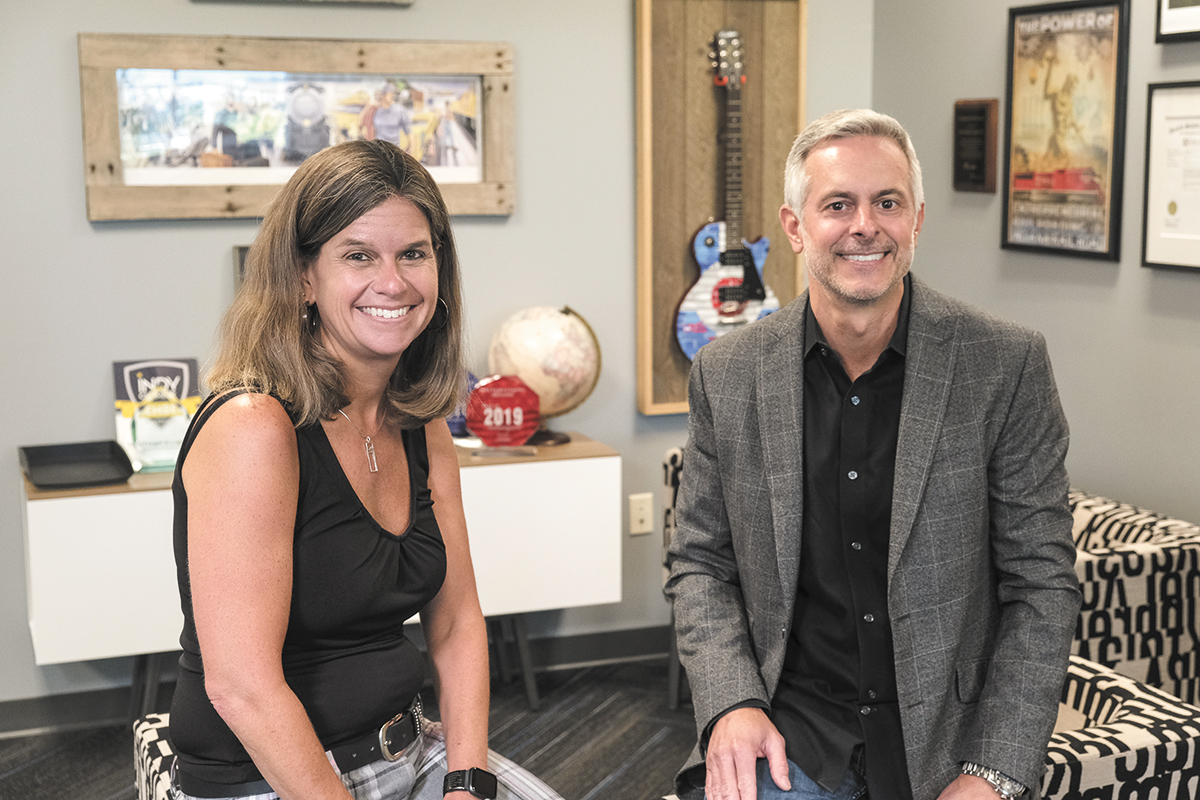 Starting out: InTek CEO Rick LaGore's background is in accounting, but logistics is his calling. "Probably," he said, "because it's an equation that needs to be solved." Companies can either save or lose on their freight budget, and "if you figure out the right solution, you can have a significant upside against your competition in terms of getting your products to the consumer quickly."
Building up: LaGore and longtime partner Shelli Austin, president of InTek, started the business in 2003 as part of a warehousing company. In 2016, they separated from that business and began to focus on one area of the freight market, intermodal—a combination of truck and rail. They have been adding services ever since. "We've got all kinds of options for people to help them be better at what they do," he said. "And as the market has learned through the Amazons of the world, logistics wins."
Wide reach: InTek moves freight all over North America. It doesn't own any assets; it buys capacity—trucks and railroad space to haul freight—from Union Pacific railroad and numerous trucking companies. Clients include Guitar Center, Keen shoes and Molson Coors.
Pandemic life: LaGore was concerned when InTek had to shut down its offices on March 23. Then, McKesson Corp., one of its clients, called to say it had as many as 75 747s filled with PPE products flying in from Shanghai and Malaysia and needed them delivered as quickly as possible. (You can see a video explaining the project at intekfreight-logistics.com.) InTek had trucks parked on the tarmac ready to unload the equipment and distribute it either to hot spots or distribution centers that were supporting PPE products.
Boiling it down: LaGore is bullish on the future, largely because of a simple equation: A lot of goods aren't produced in the United States, and consumers are going to consume. So, the goods have to get from Point A to Point B. "As the global economy gets more complex, there are more complex solutions to get product from A to B and more opportunities to solve more logistics problems," he said.•
Check out more of IBJ's ranking of Indy's fastest-growing companies.


Read More: Fast 25: InTek Freight & Logistics Inc.