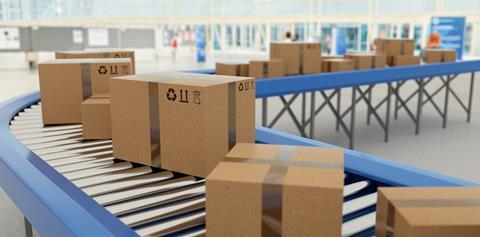 "Just as airline ticketing technology evolved almost two decades ago, enabling a direct connection between the passenger and the airline's distribution networks, SmartKargo technology now provides a similar business solution for the airline cargo business. The transactional solution connects directly with an online retailer at the e-commerce shopping cart to automate and drive the shipping of the package direct to the consumer's door."
– Milind Tavshikar, CEO, SmartKargo
Given the impact of the pandemic on airline revenue in 2020-2021, airlines are seeking new sources of revenue. The opportunity for airlines to drive additional revenue from their cargo units has become increasingly important, even while attention to the rebuilding of passenger revenue remains preeminent. And with business travel not expected to return to 2019 levels within the next 5 years, if ever, long-term impacts on passenger revenue are expected.
Airlines are finding new ways to fill this gap in top-line growth by moving not only heavy freight but e-commerce packages. The growth of e-commerce has skyrocketed during the pandemic, fueling the already growing shift away from terrestrial shopping. As a result, many retailers are closing stores and directing consumers to online options for purchasing their products. E-commerce sales are projected to grow at a CAGR of 6.4%, from around $5 trillion in sales globally this year to $6.4 trillion in 2024. This rapid growth is driving robust demand for air cargo capacity.
Since consumers want to get their packages quickly, retailers must ship by the fastest mode of transportation to meet customer expectations. Consumers are increasingly willing to pay a premium for the fastest shipping method from their online retailer, further increasing the yields on each shipment for the airline.
This opportunity is now being harnessed by an increasing number of airlines who see the revenue potential of e-commerce shipping via their cargo units. What is being discovered is just how vast the opportunity is, as airlines who have deployed the technology and processes are reaping huge rewards in the form of high-yield revenues and growth.
Airlines, with their daily scheduled service and multiple frequencies to key markets, are uniquely positioned to meet consumer demand for fast shipping and delivery. And e-commerce packages, usually averaging 1-10 kilos in weight, are a perfect fit for an airline's domestic fleet. But, how is the innovative direct-to-consumer process of an e-commerce package different than the traditional air cargo business?
When an e-commerce package is sent to the airline, the shipment is treated much like a single passenger. Until now, airlines have captured only a small fraction of e-commerce shipping revenue by selling cargo space to the intermediaries at low, general cargo rates. When cargo space is purchased by these intermediaries, the mega integrators like FedEx or multi-national freight forwarders like DHL, typically pay the airline's lower general cargo rates for the transport.
In 2019, half of all global air freight volumes were carried in the belly of passenger airlines, mostly on international widebody flights. With the reduction in passenger loads over the past year, many airlines have stepped up with a surprising number of all-cargo flights, even retrofitting aircraft to utilize the cabin space. The traditional air cargo business at airlines has depended largely on relationships with these intermediaries who ship containerized or palletized freight, also at wholesale, or lower general cargo rates.
Flight belly-space on their domestic network, however, is typically bulk-loaded a lot like luggage on narrowbody aircraft. These planes often fly with only 50% of the cargo capacity utilized on a given flight. And with passengers carrying less baggage in recent years due to baggage fees, more belly space is generally available today for additional cargo.
In light of these…


Read More: Build a new airline revenue engine with ecommerce shipping solution | Paid